Enoshima/Hirashima Seikai offshore
Tidal Current Nursery Site
DATA
Coastal area:East of Enoshima 1.0㎢
North 3.0㎢
East of Hirashima 1.0㎢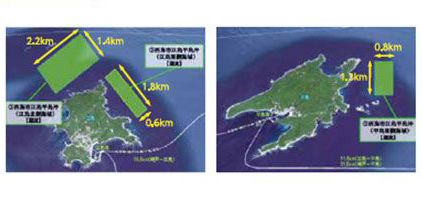 ■ Nursery Site
Comparatively calm coastal area (nursery site) is suitable for business with early phase in technology development
With comparatively high tidal current velocity, wide range of research is possible at Kuga offshore by selecting research location depending on the surrounding current velocity and condition.
Testing water tank is also available within Nagasaki. With testing water tank, nursery, and research coastal area, Nagasaki provides one-stop testing operation.
Tidal current
■ tidal current
weather/coastal area condition:
east of Enoshima, maximum current velocity2.0m/s (result of existing simulation)
east of Hirashima, maximum current velocity1.5m/s (Nagasaki provided data)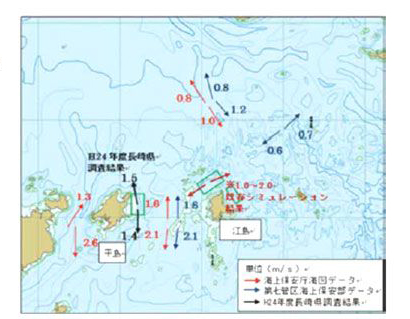 Occurrence rate of Tidal Current Direction and Velocity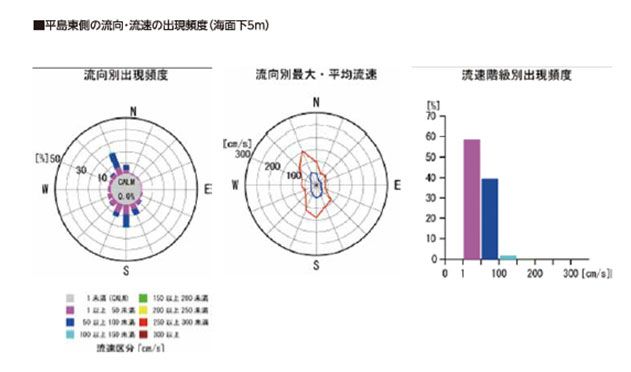 Ocean Floor Soil Property/Topography